Gourmet or Grab-and-Go? Our St. Pete Beach Restaurants Have It All
Locally roasted coffee and treats. Cocktails and menu options that ensure that no one goes hungry for long at Postcard Inn.
PCI Beach Bar and Street Fare
You don't have to stray far from the sand or pool to enjoy beachside bites and drinks. The Beach Bar & Snack Shack offers a variety of tasty options with poolside service. The Beach Bar & Snack Shack is the very definition of a "beach bar," a place where you can fully live-in vacation mode. It's seriously the place to be on weekends, and you might just be convinced that you should move to St. Pete permanently.
Open 10 AM - 11 PM Sunday - Thursday
Open 10 AM - 12 PM Friday and Saturday
(Kitchen / Food hours)
11 AM - 10 PM daily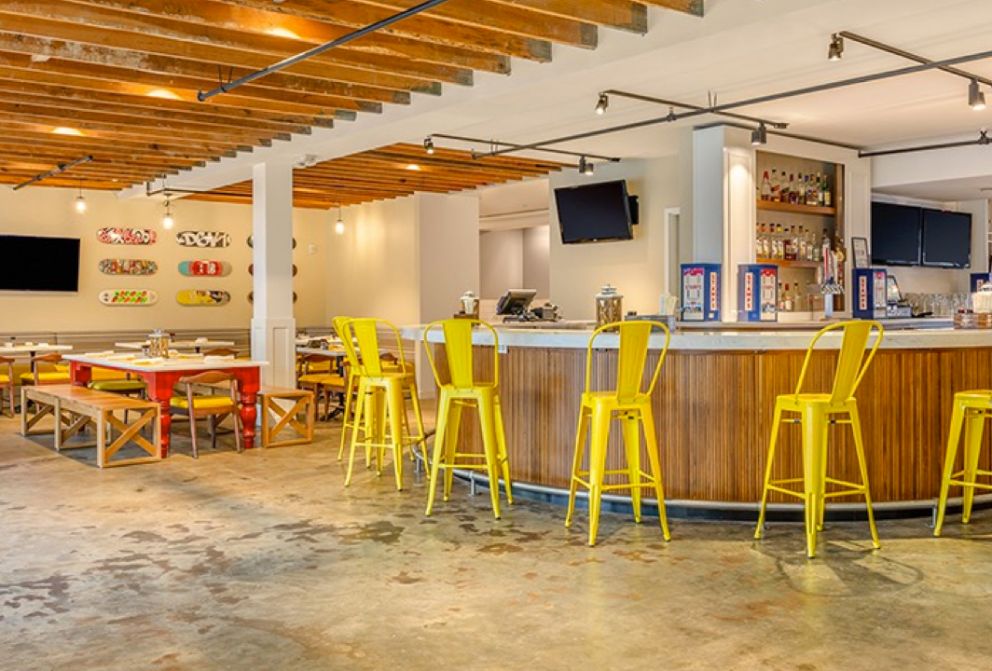 Stamps Lobby Bar & Restaurant
A great deal of flair, Stamps should be a destination at least once during your stay with us. Open daily for breakfast with a variety of options. In the evening, join us for a cocktail or glass of wine at the lobby bar.
Breakfast 7:30 AM to 12 PM daily
Lobby bar 12 PM to 9 PM daily
Happy Hour daily 3 PM to 7 PM
Weekend Brunch Sat & Sun 8 AM to 2 PM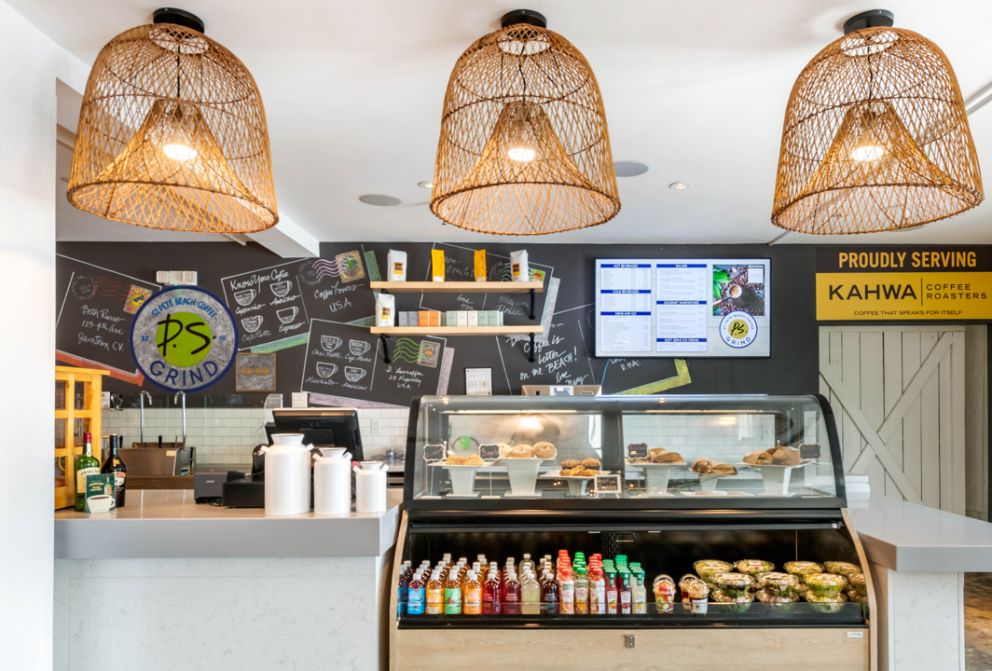 P.S. Grind
Start your day with the best coffee on the beach. Proudly serving Kahwa coffee we have all your favorite morning beverages. We offer grab and go breakfast items for you to enjoy in our lively coffee shop or down on the beach.
Open Daily
7 AM to 12 PM Monday-Friday
7 AM to 1 PM - Saturday & Sunday
Postcard Inn's dining venues are accessible. For more information on accessibility, please view our Accessibility Statement
.